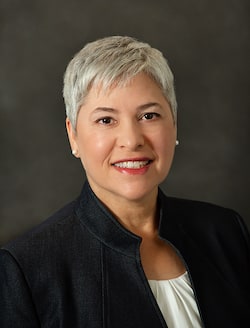 Amy Abrams-Myers
Amy Abrams-Myers is an attorney licensed to practice in Maryland. She worked in the insurance industry for more than 20 years prior to joining The Schupak Law Firm. Her extensive knowledge and experience in the insurance field helps provide our clients with prompt and equitable resolution of their cases. Her expertise in arbitration and mediation provides an alternative to litigation, when appropriate. Ms. Myers has investigated complex injury cases, including slip and fall, dog bite cases and auto accidents. At The Schupak Law Firm, Ms. Myers assists in all phases of the cases, particularly litigation.
Ms. Myers is from Cincinnati and lives in Rockville, Maryland with her husband. She has two adult children. She graduated from Macalester College and the University of Cincinnati College of Law.
Education
J.D., University of Cincinnati College of Law, 1989
Jurisdictions Admitted to Practice Maryland

Professional & Bar Association Memberships
U.S. District Court for the District of Maryland
U.S. Court of Appeals for the Fourth Circuit
Maryland Association for Justice
Trial Lawyers Association of Metropolitan Washington, D.C.
Licenses & Certifications
Insurance Producer, Property and Casualty Insurance, Maryland
AIC (Associate in Claims) Designation, The Institutes
AIS (Associate in Service) Designation, The Institutes
Notary Public, Maryland