Car Accidents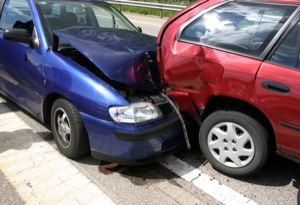 Virginia Car Accident Attorneys | Fairfax Virginia Auto Accident LawyerWoodbridge and Fredericksburg Virginia Auto Accident Lawyers
Auto accidents can severely affect the lives of the victims and their families by impacting their ability to work and causing sometimes thousands of dollars in medical bills. Even relatively minor accidents can severely upend someone's life, sometimes for years to come. For that reason, it is critically important to know your rights and make sure that you receive all of the compensation due to you. This includes not just medical bills and lost wages, but also physical and emotional pain and suffering.
Make no mistake, all auto insurance companies will try to minimize your injuries and pay you a fraction of what your case is worth. THAT IS THEIR BUSINESS MODEL. They have years of experience and many lawyers on their payroll to help them do just that. For that reason, you must also have an experienced lawyer, with a track record of fighting, and winning, cases against the auto insurance carriers.
The Schupak Law Firm, is a top ranked personal injury law firm that uses its almost 30 years of experience in handling personal injury cases to achieve the optimal result for our clients. Our approach is exemplified by the highest level of preparation and hard work in every personal injury case combined with the "intelligent pursuit of victory" to obtain for you the highest compensation for car crashes, wrongful death and other personal injury matters. The insurance carriers know us and know that we will fight hard and win your claim. For that reason, we are able to routinely get better settlements for our clients.
When you bring your case to us, Mr. Schupak will personally handle your case with the assistance and support of the other attorneys and the law firm's staff. The personal injury attorneys at The Schupak Law Firm are able to negotiate settlements in approximately 95% of their car crash cases and are ready, willing, and able to take the remainder to trial, but only if the insurance company refuses to make a reasonable settlement offer on these cases. Every case is our most important case, and our results and client satisfaction, show that.
We accept all types of personal injury cases, including:
Car Accidents
Motorcycle Accidents
Bus/Train Accidents
Spinal Disc Injury
Neck/Back Injury
Spinal Cord Injury
Wrongful Death
Traumatic Brain Injury
Medical Malpractice
Birth Injury
Cerebral Palsy
Nursing Home Injury
Erb's Palsy
Surgical Injury
Defective Products
Asbestos Disease
Our personal injury lawyers handle all of our personal injury cases on a contingency-fee basis, which means we will advance the costs of pursuing your car accident case and we will not charge you a legal fee unless we recover compensation for you.
Our main Offices are located in Woodbridge, Virginia and Rockville, Maryland, but we have other Office locations where we can meet you regardless of where you are located. We handle cases primarily in Burke, Fairfax, Manassas, Woodbridge, Springfield, Lorton, Stafford, Fredericksburg, Spotsylvania and throughout Northern Virginia.
Please call us at 703-491-7070 for a FREE NO OBLIGATION CONSULTATION in our Office, at the hospital, in your home or at another location convenient to you.
Thank you for visiting us.
For more information regarding car accident cases, visit our resource center.