Medical Malpractice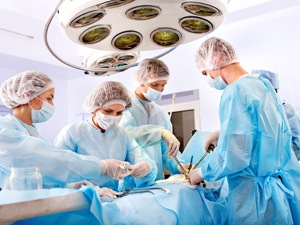 Virginia Medical Malpractice Lawyers | Medical Malpractice Attorneys in Washington D.C.
We trust our doctors with our lives. Unfortunately, that trust is often breached, resulting in catastrophic injuries that can diminish the quality of our lives forever. Medical malpractice occurs when a medical professional's failure to adhere to standards of care in the medical community causes injury to patients under their care. Doctors are not the only medical professionals that can commit malpractice. Nurses, technicians, anesthesiologists, pharmacists, physical therapists, and other medical staff can be responsible for causing your injuries.
Medical malpractice may occur for a variety of different reasons. At The Schupak Law Firm our top rated and aggressive Maryland, Washington D.C. and Virginia medical malpractice lawyers have successfully handled all types of medical malpractice cases, including:
Birth injuries
Failure to diagnose cancer
Medication errors
Anesthesia mistakes
Misdiagnosis
Surgical errors
Hospital negligence
Lack of informed consent
Nursing home abuse and neglect
In the most grave cases of medical malpractice, death results. If you or a loved one has suffered serious injury or death at the hands of a negligent doctor, nurse, hospital, or other medical professional, you need our experienced Washington D.C., Maryland and Virginia medical malpractice lawyers fighting for you. The personal injury attorneys at The Schupak Law Firm provide a free initial consultation with you at your home, in the hospital, and throughout the entire D.C. Metro Area. We accept cases on a contingent fee basis, and will advance all the costs for those cases we accept.
Call (703) 491-7070 today to discuss your medical malpractice case with an compassionate top personal injury attorney who understands the pain, frustration, and financial difficulties you are facing. Our Maryland, District of Columbia, and Virginia medical malpractice lawyers can help you seek justice, monetary compensation, and peace of mind during this difficult time.
For more information regarding Virginia medical malpractice cases, visit our resource center.