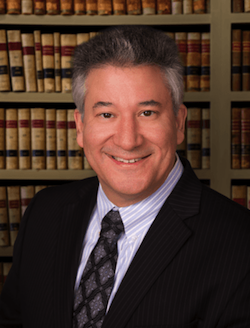 Sidney Schupak
Sidney Schupak is a highly skilled negotiator and trial attorney who has been fighting for the rights of injured victims for almost 30 years. Mr. Schupak cares passionately about winning his client's cases and making a difference in their lives. He believes strongly in protecting the rights of injured people, having spent his entire professional career representing individuals against powerful and wealthy corporate defendants.
Thus, it is not surprising that he was chosen as one of the "Top Trial Lawyers in America" by the Multi-Million Dollar Advocates Forum, and was rated by other attorneys as an Martindale Hubbell "AV" Lawyer, the highest possible professional and ethical rating an attorney can receive.
Mr. Schupak is a former Senior Partner and trial attorney with Ashcraft & Gerel, one of the largest personal injury law firms in Virginia, where he gained extensive experience settling and going to trial on hundreds of cases. He graduated with honors from the American University College of Law in 1991, and he belongs to numerous legal organizations including The Virginia Trial Lawyers Association, The Maryland Trial Lawyers Association and the Trial Lawyers Association of Metropolitan Washington D.C. where he currently serves on the Board of Governors.
Mr. Schupak has been published in articles and books on various legal topics, and his verdicts and settlements have been reported in numerous periodicals. Mr. Schupak has also given seminars to other attorneys on issues related to personal injury litigation.
Mr. Schupak has extensive experience in personal injury law and has successfully handled many serious injury and death cases. Indeed, he has had numerous multi-million-dollar trial verdicts and settlements, many of which are among the largest verdicts in Virginia, the District of Columbia and Maryland. Examples of some of the record setting verdicts and settlements he has achieved for his clients can be found on the "Verdicts & Settlements" page of this website.
Clients come to Mr. Schupak's law office with a complicated array of problems caused by the negligence of others. To help alleviate these hardships, he offers clients a variety of services when they retain him which many other lawyers do not, such as:
A free initial consultation at a location convenient for the client;
No up-front costs are paid by clients…he advances all costs of pursuing the case;
Assistance in obtaining medical treatment for clients when health insurance is not available.
No legal fee is charged unless compensation is recovered for the client.
If Mr. Schupak can assist you in your important personal injury case, please contact his Office for a free consultation so he can advise you how to protect your legal rights and assist you in obtaining the award you are entitled to under the law.